If you've seen all the beaches, and feel like a bit of a change, Phuket also has several waterfalls on tucked away within the jungles on the island. Surrounded by thick vegetation covered in shade, rich aromas and varied sound of wildlife can be a stark contrast to the often bright, dry beaches. Combined with short walks along jungle paths, the waterfalls can be a nice and cheap alternative to the standard beach holiday routine.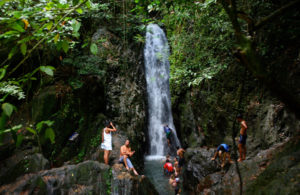 Ban Bae Waterfall
Found deep within the Klawg Jungle, Ban Bae is not a big waterfall, but has a steady flow of water all year round, and you can cool off in the pool at the base of the fall. Surrounded in jungle, and atmosphere is magic filled with the sounds of local wildlife including Gibbons, which can often be seen within the trees.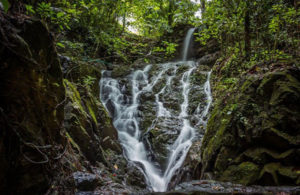 Thon Thai-rai Waterfall
Surrounded by Banyan trees (which give it its name, thon tha-rai means Banyan tree) the larger of which stretch majestically over the pool, the Than Tha-rai waterfall can be found within the Phraa Weao Mountain national park. Not a large waterfall, it is still large enough to bath, and there is a footpath that enables you to venture into and explore the surrounding jungle and wildlife.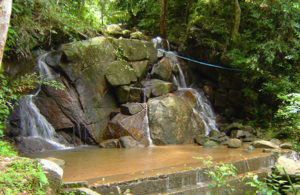 Katu Waterfall
Located within the Katu district, the waterfall has been a popular chill out spot for locals and tourists alike for many years. With a relaxing jungle walk up to the fall, it offers a nice break from the hustle of the town. The water from the waterfall used to be used as the main water source for the local people, and still is to a smaller degree.