Phuket, Thailand's largest island has long been known as the 'Pearl of the Andaman'. Many people return here year after year charmed by the white sand beaches, the lush tropical landscape and the fresh seafood.
but most of all by the Thai people themselves with their friendly smiles, their laid back attitude and their fondness for "sanuk" (fun), they seem to say 'if it's not fun, why bother?' Whatever you are looking for, spectacular marine life, diving, sailing, nightlife, activities, knock off designer goods, bold hussies, Armani tailors or a pack of wild dogs, you are sure to find something to suit in Phuket.
Thai Culture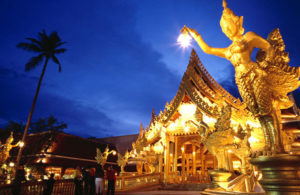 The majority of the Thai population are Buddhists and of significant importance within their culture is the Buddhist temple, or known in Thailand as 'Wat'. The Wat is often the heart of the village, there is usually a small school for young children, people will go to the Wat for certain rites and ceremonies, and important feasts and festivals will be held here.
Nearby Islands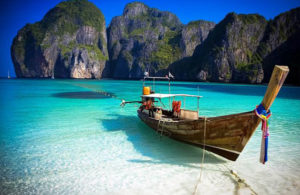 Phuket is surrounded by many smaller islands just off the coastline, some of these provide accommodation and are good destinations to get away and explore for a few days and others can be combined in a day trip from Phuket. If you want to lie on a deserted white sand beach for a few hours and imagine you are Robinson Crusoe then hire a long-tail to take you to some of the small uninhabited islands.
Beaches
Most of Phuket's beautiful beaches are found on the western coast. Beaches with aqua warm waters, powdery sand, casuarina and palm trees, each one has its own uniqueness and which you prefer will depend on your personal tastes.
Thai Cooking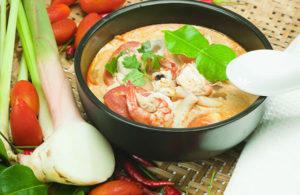 Thais have always lived close to the land and sea and the methods they deploy in their cooking reflect that. Traditionally the chief ingredients of a Thai diet are rice, fish, vegetables and herbs. Thai cooking is a mix of Asian and European influences that has evolved from centuries of trading routes.
History of Phuket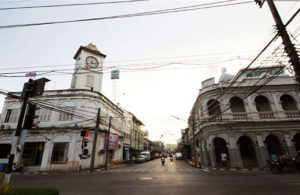 In the past Phuket was known as Junk Ceylon, a stop-over for merchants trading goods between India and China and, due to this, influences of Chinese, Malay, Portuguese and Burmese can be found in the culture, language, religion and architecture. Amongst the Buddhist Wats you will also find Muslim mosques, Chinese Temples and beautiful Portuguese architecture in Old Phuket Town.
Phuket Climate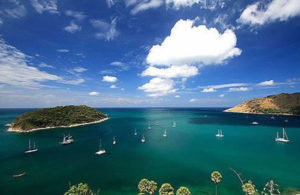 Phuket has a tropical climate and is warm throughout the year, it has two seasons, dry and wet! High season starts around November and lasts until April and it is mostly hot and dry with daily temperatures ranging from 27 to 36 degrees Celsius. Low season is from May until October and temperatures are usually cooler.
Getting Around Phuket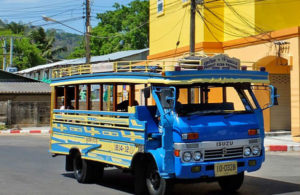 There are several ways to get around Phuket depending on your preference and what sort of budget you are on. If you want to travel cheaply then catch a Songthaew, the Thai version of a bus, this is really a truck with benches along the sides. The fare is roughly 30 baht. They leave from Ranong Road in Phuket Town to all the main beaches from 07.00 until 18.00.
Visas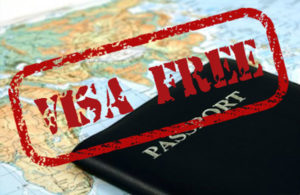 Tourist Visa Exemption
The Thai government lets nationals from 39 countries visit Thailand for tourism reasons for up to 30 days without an entry visa.
This is applicable to the following countries; Australia, Austria, Belgium, Brazil, Bahrain, Brunei Darussalam, Canada, Denmark, Finland, France, Germany, Greece, Hong Kong, Indonesia, Ireland,
Phuket International Airport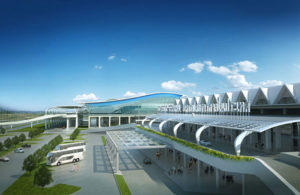 It is roughly a 40 minute – 1 hour journey from the airport to Phuket Town. If you want to get a Taxi there is a limousine counter within the airport where you can book a private taxi to: Phuket Town, Phuket Pier, Kathu Bangthao, Laguna, Surin, Layan Kamala, Laem Sing, Phuket Fantasea, Chalong Bay, Chalong Intersection, Patong, Kalim, Nanai, Coral Beach, Nakalay.
Phuket Island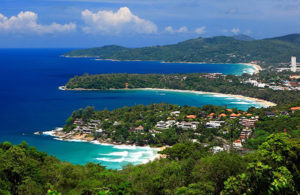 Phuket, Thailand's largest island has long been known as the 'Pearl of the Andaman'. Many people return here year after year charmed by the white sand beaches, the lush tropical landscape and the fresh seafood, but most of all by the Thai people themselves with their friendly smiles,